Have you ever wondered what chocolate toothpaste is and where it originated from? Well, the answer is going to surprise you as the real chocolate toothpaste does more harm than good than on our teeth.
Chocolate toothpaste is actually not a chocolate-flavoured paste you would use to clean and maintain your teeth. Rather, it is a sweet delicacy that originated from Bedfordshire county in England. The dessert usually consist of a pastry topped with chocolate mousse and cream, albeit variations of it have appeared over the years.
The name of the delicacy is derived from the thick, gel-like consistency and the gritty texture of the chocolate filling that is unique to the sweet treat.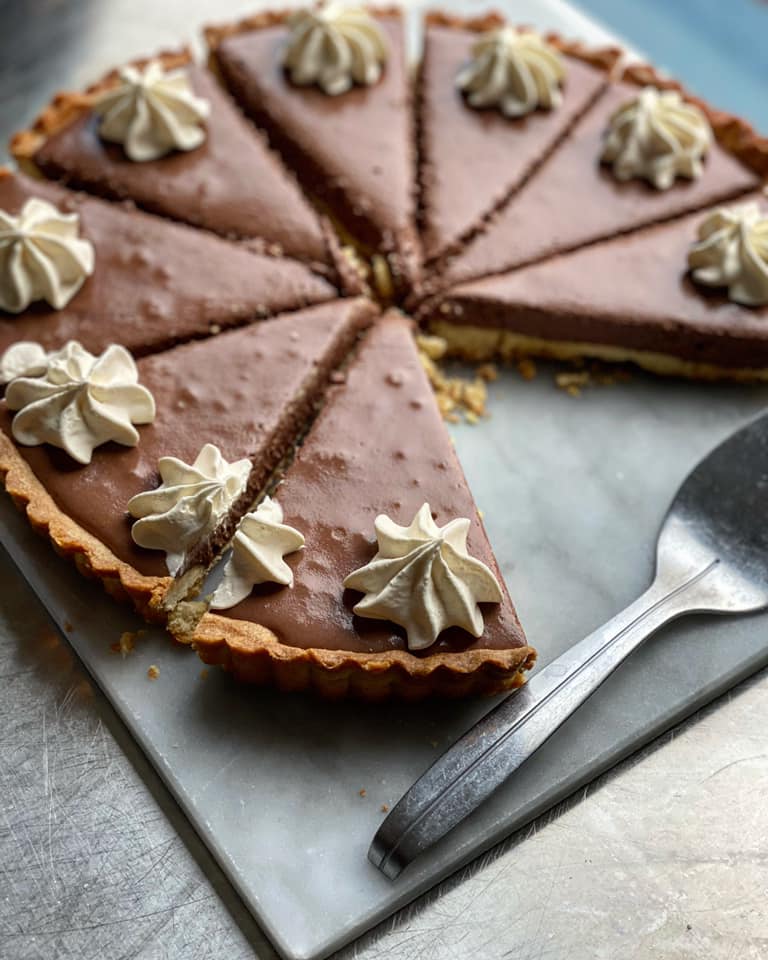 As Chocolate Toothpaste is only available in Bedforshire, many who have not visited the county would have thought of it as an actual toothpaste. In fact, the dessert is so uncommon that a petition was launched on change.org to "make Chocolate Toothpaste a Bedford thing!"
For those looking to make your own Chocolate Toothpaste, check out the recipe by Warren Nash or Feed your family for about £20 a week.
Is there Chocolate Flavored Toothpaste?
If you are still wondering a if "chocolate-based" toothpaste actually exist, the answer is yes! Several toothpaste manufacturers have came up with chocolate-flavoured to appeal to the younger generation. For instance, there is Tanner's Tasty Cha Cha Chocolate toothpaste, Dr. Sheffield's Certified Natural (Chocolate Flavored) toothpaste, and Biomineral Ayurvedic Chocolate Toothpaste.
In 2014, Crest released a three unique toothpaste flavours: Adventurous Mint Chocolate Trek toothpaste as well as Vanilla Mint Spark and Lime Spearmint Zest. The product lineup is part of the company's experiment to shake up the toothpaste industry and challenge the ever-evolving preferences of the consumer. However, the new flavours proved to be unpopular among the general crowd and were discontinued a year later after a lacklustre sales performance.
You may be interested in: Does Chocolate Stain Teeth, and Why?
Are all chocolate flavoured toothpaste bad for you? Not necessarily.
Theodent, an American oral care startup, is well known for the production of its Rennou-based toothpaste. Rennou is a naturally occurring cacao extract that contains theobromine, calcium & phosphate. Theobromine naturally occurs in cocoa trees and can be found in most chocolate-based food products. The alkaloid contains numerous health properties including the raising of high-density lipoprotein (HDL), or "good" cholesterol, the reduction of inflammation, and the prevention of tooth decay.
A clinical trial conducted in 2013 at University of Texas have proven that Rennou is more effective than flouride at remineralizing the tooth enamel and hardening the teeth.
That said, Theodent's toothpaste comes at a hefty price. The Theodent Classic Fluoride-Free Natural Toothpaste (3.4oz) costs $15.99 while the Theodent 300 Toothpaste (3.4oz) will set you back $124.99. For comparison, a big brand toothpaste of the same size cost anywhere from $3 to $8 dollars per tube.