In a world where athletes are scrutinized for every aspect of their appearance, it's no surprise that Tom Brady's seemingly perfect teeth have come into question. As one of the most successful and celebrated quarterback in the National Football League (NFL), Tom Brady have grown to become the face of the sport in the United States.
As impressive as his career has been, some have question whether or not Brady's teeth are real. Some believe that he has had extensive dental work done to make his teeth look perfect, while others claim he was just born with great teeth. Are they plastic? Are they veneers? Or are they just really, really white?
The answer is that Tom Brady's teeth aren't real! It is likely that Brady have underwent numerous dental cosmetic procedures such as composite resin bonding, veneers, or crowns to restore any dental-related injuries he has suffered throughout his 22 seasons in the NFL.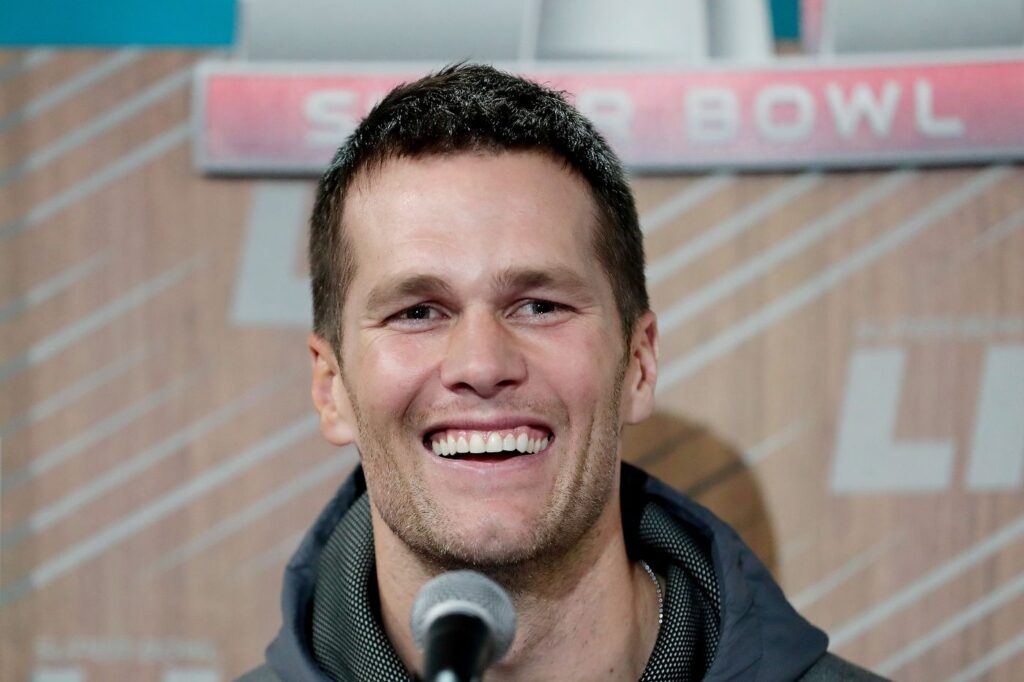 American football is a physically demanding sport as its requires an incredible amount of endurance and a tough physique to take the physical pounding. As such, many football associations such as National Collegiate Athletic Association (NCAA) and National Federation of State HIgh Associations (NFSH) mandates the use mouthguards reduce the chances of dental-related injuries. While mouthguards are not mandatory in the NFL, most NFL players wear a 3mm clear mouthguard as it offers sufficient protection while enabling quarterbacks to communicate with their team.
You may be interested in: Does Fluoride Whiten Teeth? All You Need to Know About Fluoride
That said, tooth injuries such as a cracked or chipped tooth as well as fractured roots aren't uncommon in football.
In fact, during Super Bowl XLIX (2014) against the Seattle Seahawks, Tom Brady's tooth was chipped in a celebratory headbutt with his teammate and wide receiver Brandon LaFell.
'Hey man, great season, like the way you play, but on a side note, you chipped my tooth on a headbutt.'

– Tom Brady in a text to his teammate Brandon LaFell
During a press interview before Super Bowl LII (2018), the quarterback was complimented with his perfect white teeth, to which a journalist suggested using baking soda with tequila to make them even whiter. "I love tequila," Brady replied, leading some to believe that he may already been brushing with tequila.
Who Is Tom Brady's Cosmetic Dentist?
Tom Brady's cosmetic dentist is Dr. Emanuel Layliev, a celebrity dentist that has worked with numerous celebrities and international clients including American actor Ben Stiller, Indian American television host and author Padma Lakshmi, and Australian actor Hugh Jackman.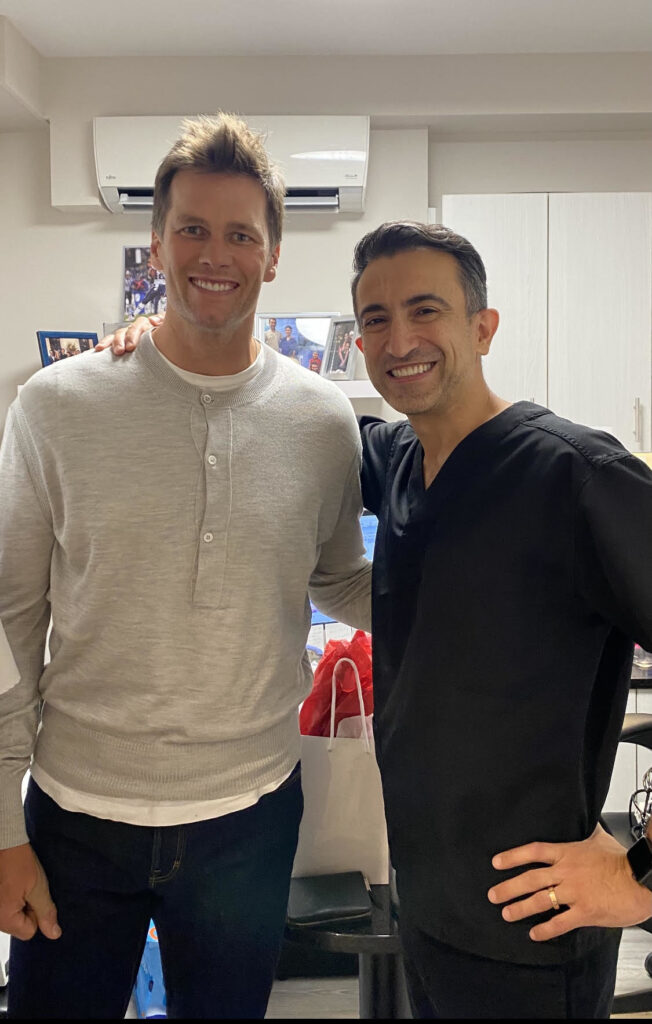 Dr. Layleiv is the President of the New York Academy of Cosmetic Dentistry and has been practicing at New York Center for Cosmetic Dentistry (NYCCD) since 2006. Nonetheless, he still travels around the country to assist patients who are unable to visit the dental center for a dental makeover. Dr Layleiv is highly experienced in various cosmetic dental work including porcelain veneers, bonding, crowns, implant crowns, and Invisalign.
As a notable practioner in the dental industry, Dr Layleiv also speaks at various conferences and seminars throughout the country . His extensive work in the field and active involvement in New York's dental community has led to various accolades including the Awards of Excellence in the "Crown and Bridge" category from Nu-Life Lab as well as "Treatment of Oral Cancer" from Biotene Inc.