Oral hygiene care is something everyone does to protect their teeth and gums against decay and gum diseases. In the world of personal care, we can also do our part to celebrate and support diversity. One such way to embrace diversity in our daily routines is by purchasing oral care products manufactured by black-owned brands.
In an industry that have been dominated by a handful of mainstream brands such as Colgate and Oral-B, some have come forward to challenge the giants and innovate around oral care. These innovative companies have created unique oral hygiene products that not only promote good dental care but also reflect the cultural and entrepreneurial spirit of their black founders.
In the rest of this article, we will delve into the world of black-owned toothpaste brands, highlighting 5 remarkable companies that are reshaping the oral care landscape. So, let's celebrate diversity and embark on a journey to uncover the remarkable world of black-owned toothpaste products.
Lack of Representation in the Industry
The toothpaste industry, like many other industries, has long been criticized for its lack of representation. Despite the diverse range of consumers who use toothpaste daily, the products available on store shelves often fail to reflect this diversity. Historically, major toothpaste brands have predominantly featured white models in their advertisements and packaging, perpetuating a narrow standard of beauty.
This lack of representation not only alienates consumers from marginalized communities but also reinforces harmful stereotypes that can negatively impact self-esteem and body image.
As a response to this underrepresentation, there has been a rise in Black-owned toothpaste brands aiming to fill this gap in the market. These brands prioritize inclusivity by showcasing diverse models and creating formulas that are natural, and healthy to our gums and teeth. By supporting these Black-owned toothpaste companies, consumers can contribute to breaking down barriers within the industry and promoting a more inclusive approach towards oral care.
5 Black-Owned Oral Care Brands
In the realm of oral hygiene, there are several outstanding products offered by offered by black-owned brands that deserve recognition. These innovative products combine quality and natural ingredients with a commitment to promoting overall oral health.
1. Smile Natural Products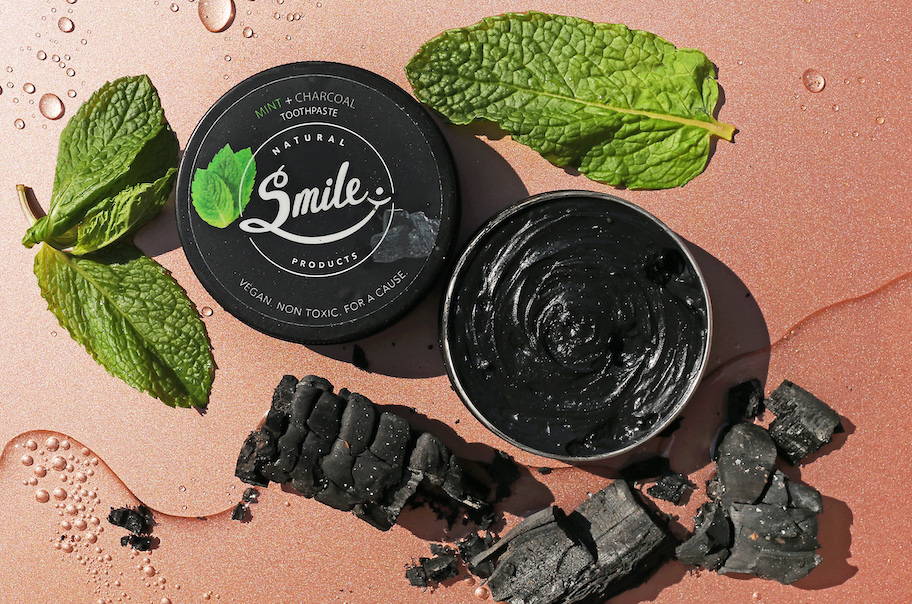 Smile Natural Products is a up and rising oral care start-up founded by CEO and founder Brian Mays. Started in 2017, the company prides in being a vegan friendly and plastic-free brand that gives back to the community. The company hosts workshops every month in high schools on entrepreneurship and sponsors local events and classes.
Before the launch of every new product, Smile Natural Products undergoes rigorous research and testing to determine the environmentally friendly and vegan ingredients that can go into its plant-based oral care products. All products are free of fluorides, sulfates, artificial colorings and flavors.
Some of their products include the Smile Natural Body Butter as well as the iconic Smile Natural Mint + Chocolate Toothpaste.
2. SprinJene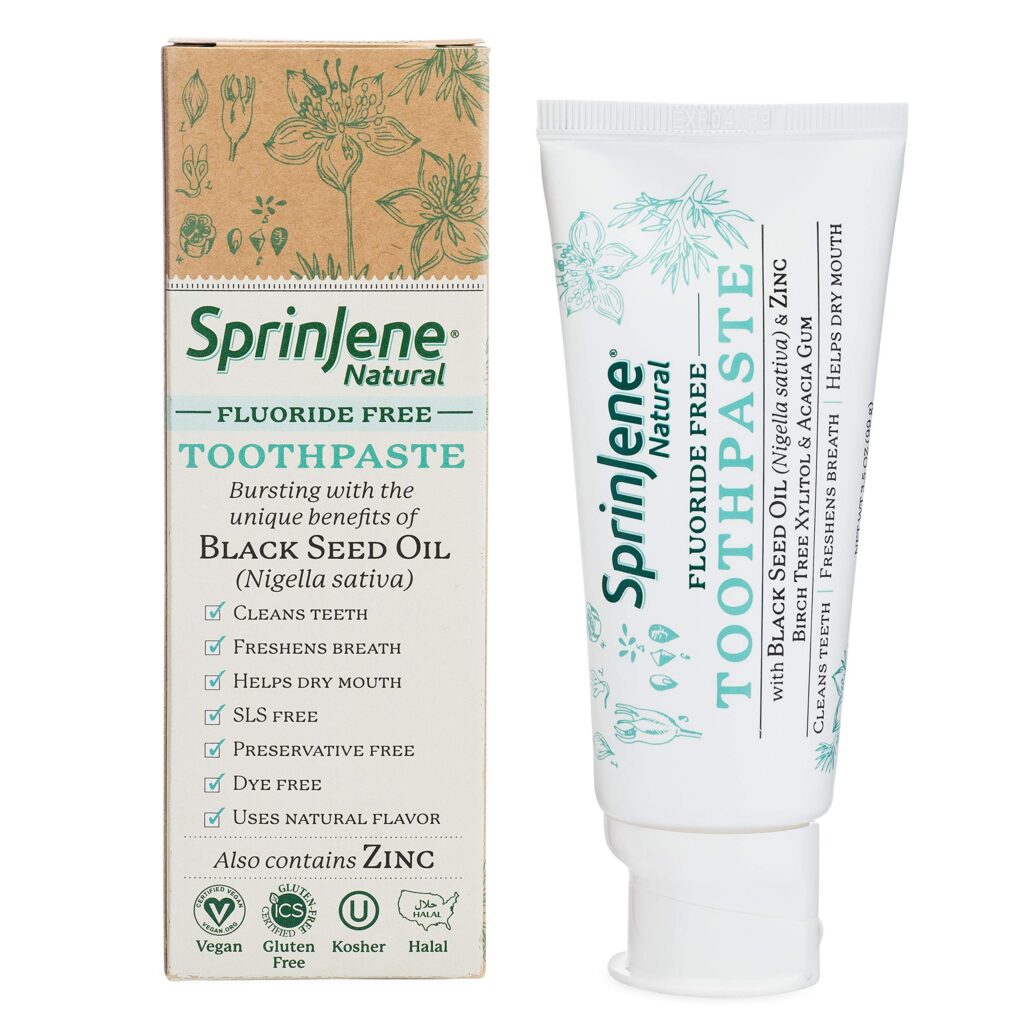 Founded in 2012 by Dr. Sayed Ibrahim, SpirinJene is a oral hygiene care owned by Health and Natural Beauty Corp, a company founded by Dr. Ibrahim. SprinJene is certified vegen, gluten-free, kosher and halal, and avoids the use of harsh chemicals that can affect the gums and teeth. The company also commits to producing premium and environmentally conscious oral hygiene care products. In particular, its products uses natural, cold-pressed black seed oil and is free of artificial preservatives, animal ingredients or byproducts.
The most popular oral care product is Sprinjene's Fluoride Free Sensitivity Toothpaste. The toothpaste contains no sodium lauryl sulfate (SLS), artificial preservatives, dyes, and saccharin. Some of the natural ingredients include zinc, black seed oil, coconut oil, acacia gum, and birch tree oil.
3. Garner's Garden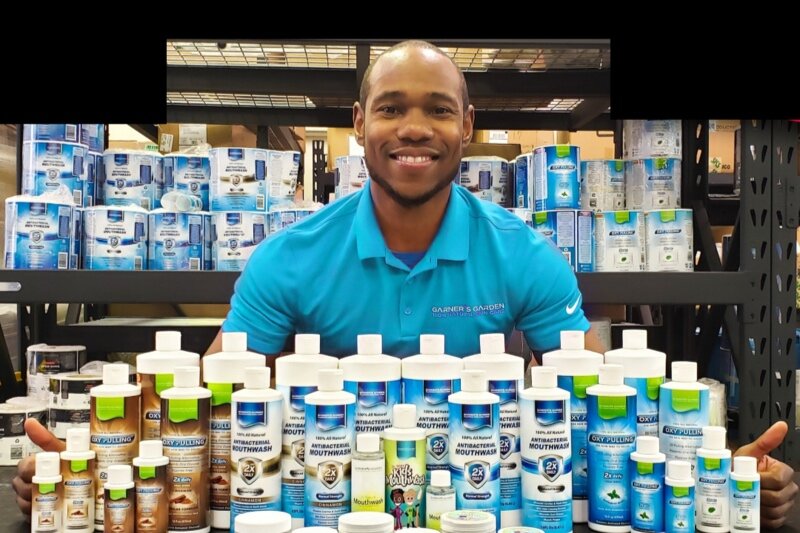 Undoubtedly one of the largest black-owned oral hygiene brand, Garner's Garden is reputed to be the first ever black-owned company to produce toothpaste and mouthwash products. Founded in 2013, founder Philip Garner started the business selling skin care products in farmers markets and online. Over the years, the company grew exponentially and expanded its product lineup. By 2018, Garner's Gardens had a warehouse and its own distribution centre.
Today, Garnder's Garden produce hundreds of products ranging from skin care and baby care products to oral care and men's care products. This includes the popular Natural Mouthwash and Tooth Powder as well as the Oral Care Trio – Peppermint Mouthwash.
4. Dirt Don't Hurt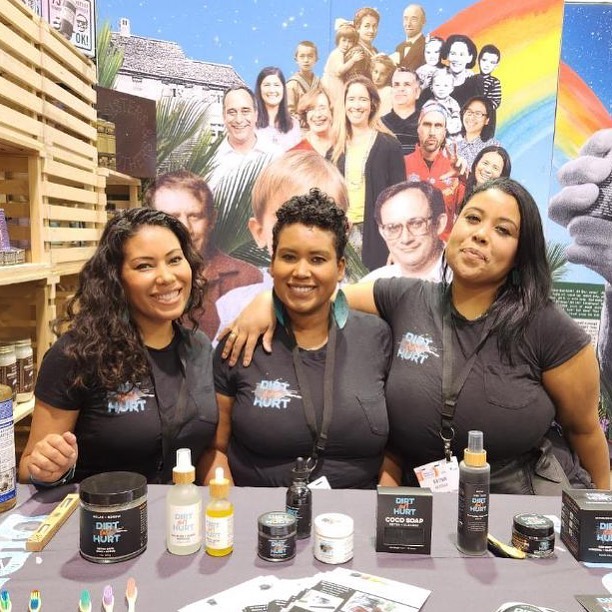 Founded in 2017 by sisters Kaya, Sativa, and Maritza, Dirt Don't Hurt was formed when the sisters could not find natural beauty products that are suitable for them and their kids. The trio were inspired by nature to produce a line-up of oral care and skin care products that are clean and earth-based.
The sisters spent months researching on the best ingredients, incorporating activated charcoal, earth clays, essential oils, and herbs into their product. Some of its most popular oral care products include the Activated Charcoal Tooth Powder which is designed to clean, scrub, and polish the teeth, and the Charcoal Infused Tooth + Gum Oil.
5. Go Natural!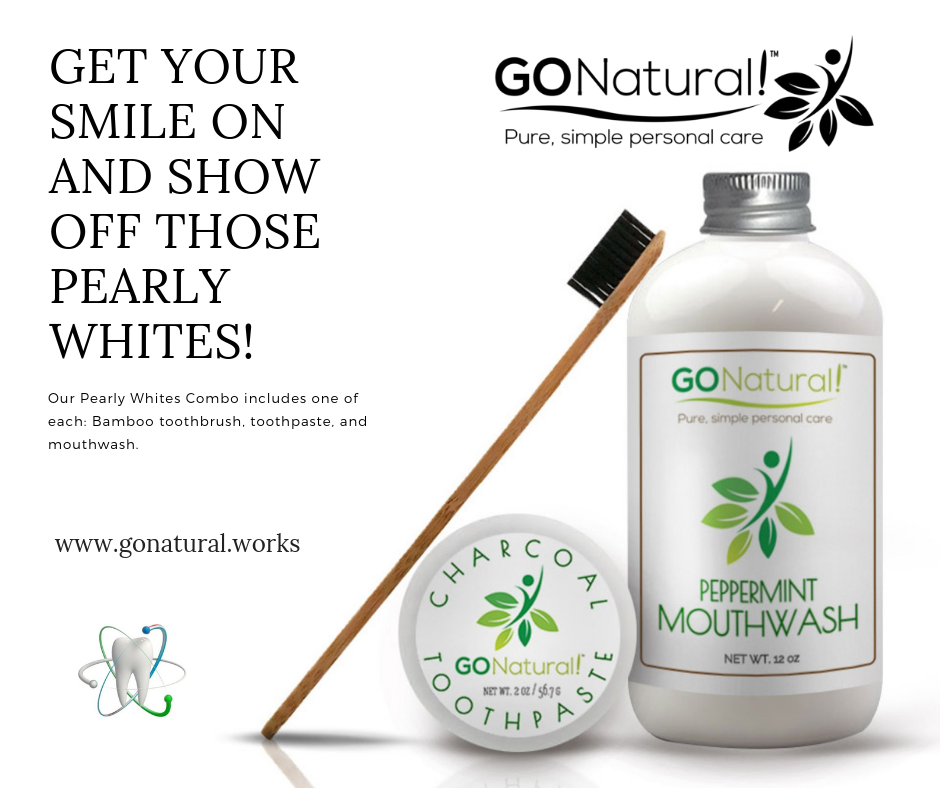 Go Natural! was founded by Jessica Davis, an African American female entrepreneur who once struggled with weight loss and suffered from poor mental health. Davis eventually discovered that it was the heavily processed food and products that were impacting her physical and mental health.
After embarking on a change to eliminate processed products in her life, she formed Go Natural! as a means to help others on their journey towards better health. Today, the company produces a wide array of oral care and feminine hygiene products. Davis also actively promotes and educates the community to encourage the transition towards a natural, healthier lifestyle.
The products in Go Natural! include the Peppermint Tooth Powder, the Minty Clove Mouthwash, and the Multi-colored Bamboo Toothbrush.
Conclusion
As shown above, there are numerous black-owned toothpaste brands that are making waves in the oral care industry. Supporting these brands is not only a way to purchase high-quality oral hygiene products and protect our teeth, but also a means of promoting economic empowerment within the black community.
By supporting these black-owned businesses, you not only contribute to their success but also promote diversity and inclusivity in a market dominated by larger corporations. So why not make a conscious choice and try out one of these incredible toothpaste options? Your smile will thank you, and you'll be supporting black entrepreneurs along the way.